DC Heroes
The new DC Heroes and other DC titles.
---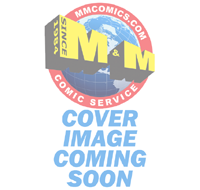 AUG180580 - You can never go home again, but John Lynch needs to go somewhere to begin the last act of his life. Jack Ha..
Retail Price:
$3.99
Discounted Price:
1 or more $2.59
AUG180581 - Michael Cray carries an alien intelligence in his mind. Diana Prince seeks an apocalypse. John Constantine w..
Retail Price:
$3.99
Discounted Price:
1 or more $2.59