Deadpool
Deapool comics from Marvel Comics.
---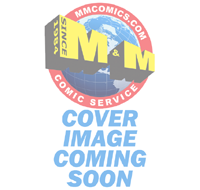 JAN220946 - Doctor Doom and his Multiversal Masters of Evil have come hunting Deathloks. And now there's only one Deathl..
Retail Price:
$3.99
Discounted Price:
1 or more $2.79
JAN222603 - From Monogram. No one would are touch your change when you store them in these Marvel banks featuring either..
Retail Price:
$21.99
Discounted Price:
1 or more $19.79
Showing 1 to 2 of 2 (1 Pages)