Search
Products meeting the search criteria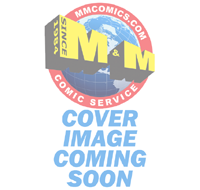 DEC211736 - Jonna and Rainbow are sisters, but that doesn't mean they're all that similar: Rainbow's the bookish one, Jo..
JAN220195 - The bestselling series created by ROBERT KIRKMAN (THE WALKING DEAD, INVINCIBLE, OBLIVION SONG) and CHRIS SAM..
Retail Price:
$16.99
Discounted Price:
1 or more $11.04
JUN190475 - 'Lost Days' continues! Move over, Robin! Batman has a new partner, and it's…the Splitt?! Bruce Wayne and Bar..
Showing 1 to 3 of 3 (1 Pages)